Matt's Information Page on the Dunbar Reloading Press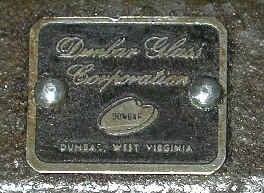 The Dunbar Reloading Press in a rather rare beast in the reloading world.  It was manufactured in the mid part of the 20th century by the "Dunbar Glass Corporation" of Dunbar West Virginia.  At some point there appears to have been created the "Dunbar Tool and Die Company" of Staunton, VA but I have no further information on either company. I have one of these presses that I got from my father.  Over the past while I have been using it and have needed to purchase or manufacture components to handle different shells. In these pages I will try and share what I have learned and act as a central collection point for others with this press who would like to share their experiences and knowledge.
Matthew Doering
The 1953 version of the "Complete Guide to Handloading" by Philip B. Sharpe describes the Dunbar Press as follows:
"Here is one of the newest tools on the market.  Designed and manufactured in the toolroom of the Dunbar Glass Corporation, Dunbar, West Verginia, this husky tool weights 27 pounds without dies.  It handles the standard 7/8-inch dies.
The press measures 9 1/4 inches wide at the base, 5 1/4 inches deep, and 8 1/2 inches high without dies.  In the heavy cast steel base in the "operating axle" - a ground steel rode 1 3/4 inches in diameter.  Bearing at each end of the base has a width of 1 1/2 inches for strength and long wear.
The key to this press is the plain size of the parts.  You can see from the size of the transfer arms that this press is built to stay.  The brass sleeves are designed as sacrificial.  Something of a joke, I guess they wear out after the first 20 million cases or so.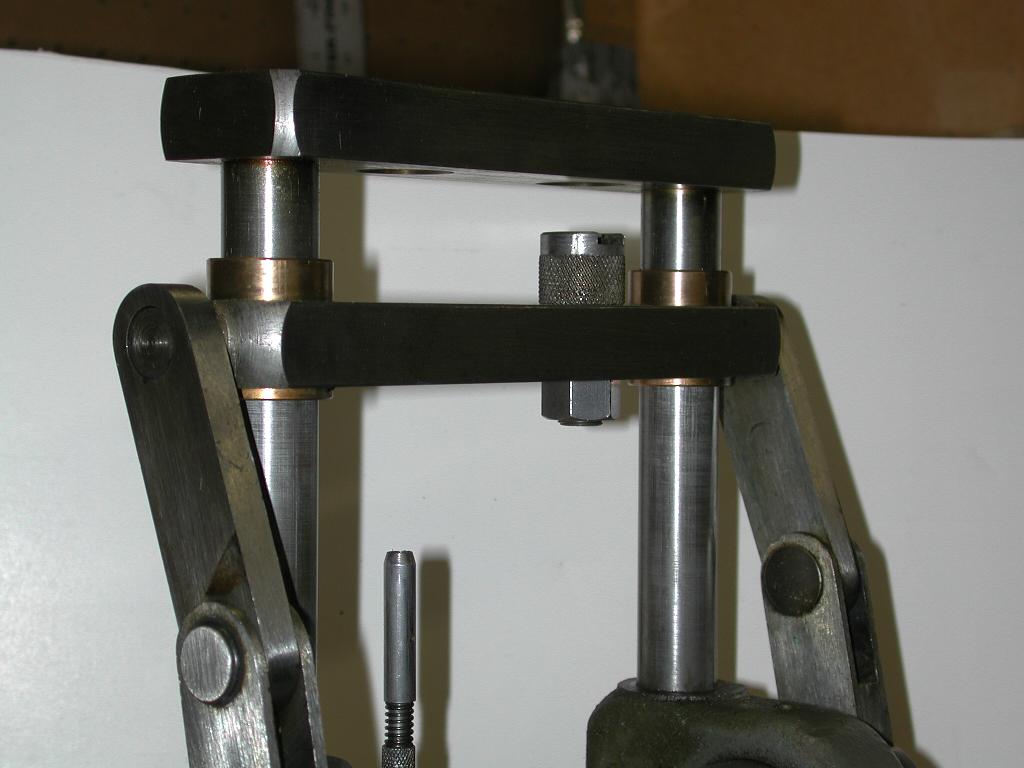 While the press allows for priming on the upstroke I only have the priming tool for large primers so I have moved to a separate priming station.  The only downside to this press I have found so far has been that the primers tend to drop and fill the holes for the priming tool or get caught in the space between the bed and the large cylinder that the arm is attached to.  I fill the holes with a bolt and use a small plastic tray to catch the primers as they are ejected. Not very fancy but it does the job.
I am currently working on adapting a CH4D priming ram to see if it can be made to fit. Looks like it should work but some fancy lathe work will be required.
The press fully rigged and on its reloading bench
The press fully rigged and on its reloading bench
Shell holders for this press can be gotten from the Vega Tool Co at http://www.vegatool.com.
http://www.CH4D.com makes and supplies parts for a simular machine. Some parts might be adapted to the Dunbar